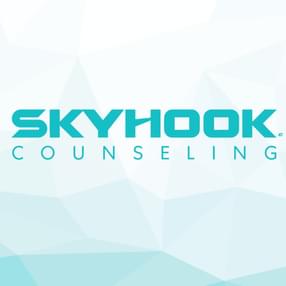 Skyhook Counseling Center
Professional Counselor Associate
PSYD, LPC, LCSW, Professional Counselor Associate
Mental health services integrating movement within our unique & engaging clinic space plus ninja gym!
Client Status
not accepting clients
At a Glance
Me
Provides free initial consultation
Services
Individual
Family
Group
Child
Relationship
Teen
Insurances Accepted
Out of Pocket
Aetna
Kaiser
Medicaid
MODA
OHP CareOregon/HealthShare
Show More
Our Ideal Client
Therapists on our team have various areas of expertise including supporting neurodivergent individuals, adoption/foster care populations, and other marginalized identities. Our therapists have extensive training in helping clients who are experiencing grief/loss, trauma, attachment and relational challenges, behavioral issues, and other mental health concerns.
Our Approach to Helping
The foundation of our approach is rooted in strengthening the mind body connection. Our therapists work collaboratively with each client to determine goals for therapy, which may involve opportunities for engaging in movement through the use of brain-body based and experiential approaches. Our thoughtfully designed and custom built clinic space is equipped with a climbing wall, ninja/parkour obstacles, sensory equipment, and an open floor area (with full access to a Ninja Warrior gym). We aim to provide a therapeutic space for clients to deepen one's present moment awareness and create experiences for self-exploration.
Why We are a Good Fit for You
Skyhook Counseling Center provides mental health treatment for children, adolescents, and adults. We offer a range of services including individual therapy, family therapy, parenting support, and group therapy. Our clinic offers clients a space to be fully present, playful, and curious! Our compassionate team would be delighted to offer support along your journey towards healing. We hope to hear from you soon!
Techniques I Use
Specialties
Issues I Treat
Specialties
Skyhook Counseling Center has not posted any group sessions.

Skyhook Counseling Center has not published any articles.
Contact Skyhook Counseling