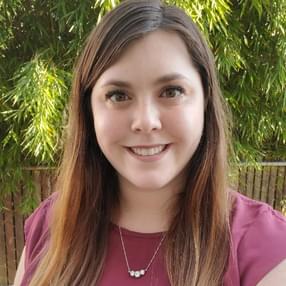 Congruent Therapy: Italia Hensley
(She/Her/Hers)
Marriage and Family Therapist Associate
MS, MFT Associate
Supervisor: Lori Henry, LMFT
NEW Anxiety/Covid & ENM/Poly support/process groups. $50 a group or OHP CareOregon/Healthshare accepted. Come as you are!
Client Status
accepting clients
At a Glance
Me
Rate: $140-$200
Provides free initial consultation
Practicing Since: 2020
Services
Individual
Group
Relationship
Insurances Accepted
Out of Pocket
Out of Network
OHP CareOregon/HealthShare
Our Ideal Client
You are in a relationship with your partner(s) or a part of a family unit. You have gotten to a place you never thought you could get to with yourself or loved one(s); you feel unheard, unloved, and undervalued, but you love them, and that is why you are here seeking me, a couple, polycule, and family therapist. I have been where you are now; it is overwhelming, painful, and discouraging. I am here to tell you this happens for so many people, and there is hope and a path to where you want to be.
What I Specialize In
I work with many LGBTQIA2S+ folx, couples, and poly systems using an affirmative approach with empathy, curiosity, and compassion. I employ Emotionally Focused Couple therapy, which has been proven to work for couples and has empirical evidence, along with other modalities such as The Gottman Method, Narrative therapy, and Internal Family Systems.
Why I am a Good Fit for You
I believe that you are the expert of your life, I take a collaborative approach, and I am directive. I will hold you by becoming that secure attachment while we do our work, and in the same breath, I will gently call you out in a non-judgmental, caring way. But while I can give you insight and many tools, you're the most important factor to change.
Techniques I Use
Issues I Treat
Specialties
Anxiety/Self-esteem/Peer Relationships| Support/Process Group for after Covid

Anxiety, Coronavirus/COVID-19, Self-Esteem

You are an individual struggling with loneliness, anxiety, low-self esteem, feeling misunderstood, or fears connection after Covid. You need, crave, or desire a support system to learn how to show up authentically and feel seen. I want you to know you are not alone. This group is created to support individuals like yourself to reduce anxiety through systems work, increase self-esteem through collaboration and care, and support you in relearning how to show up in peer relationships after covid.

ENM Support/Process Group

LGBTQ Issues, Polyamorous and Open Relationships, Relationship / Marriage Issues

This group is for everyone, either seasoned in ENM (ethical non-monogamy) or questioning monogamy. Why do we do it this way? Well... ENM, CNM (consensual non-monogamy), polyamory, and open relationships can feel lonely, stigmatized, and confusing. This group is for those wanting to expand their community, explore ENM, question ENM stereotypes, and find congruency within themselves and their relationship(s).

Congruent Therapy: Italia Hensley has not published any articles.
Contact Congruent Therapy: