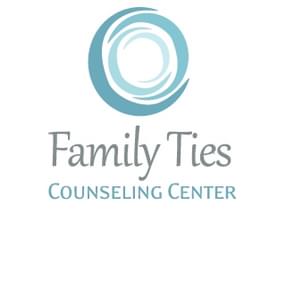 Family Ties Counseling Center
Licensed Professional Counselor
We help couples and families thrive. Our therapists work with children, teens, and their families. We welcome individual adults as well.
Client Status
accepting clients
At a Glance
Me
Rate: $120-$160
Provides telehealth services
Practicing Since: 2010
Languages: English
Services
Individual
Relationship
Family
Child
Teen
Group
Insurances Accepted
Out of Pocket
Out of Network
Anthem
Kaiser
MODA
PacificSource
Show More
Our skilled therapists have been trained and practiced in family-systems. A family-systems approach seeks to avoid blaming or diagnosing any one person because problems are seen as the result of the relationship dynamics within the system. We also have chosen our experienced therapists with great care. The therapists at Family Ties Counseling Center know a lot about how to be in relationship. Just as important as their education and training is their capacity to be authentic, compassionate and insightful. Collectively, we have over several decades of experience working extensively with adults and children, families and couples.
We have clearly observed some common values held by those who were helped the most. If you connect with our values listed below, then you will most likely benefit from our approach at Family Ties Counseling Center: Inclusion Truth Prioritizing Closeness & Connection Open to Change Good Enough Parenting Willing to Get Help Strive for Love & Respect
Techniques I Use
Specialties
Couples Counseling

Couples Counseling becomes a safe place where both you and your partner can find and rest in the deeper connection of the love you both share. Healthy committed relationships and marriages are about balancing connection & intimacy with independence & autonomy. Ideally, each influences and helps the other. Couples therapy helps to achieve this balance in your relationship.

Mindfulness-based

Using mindfulness with counseling, habitual feelings and thoughts become the focus of awareness. Mindfulness, when applied skillfully, can help slow down the process of therapy to a pace that feels safe, lowering noise and increasing inner sensitivity and insight potential.

Family Therapy

Family systems sees your presented marital, family or even child\\'s problems as the outgrowth of the underlying relationship dynamics. This is illuminating because family systems avoids blaming or diagnosing any one person as THE problem. As you are probably well aware of, there is already too much blaming already going in the first place.
Issues I Treat
Specialties
Family Ties Counseling Center has not published any articles.
Contact Family Ties Counseling Center