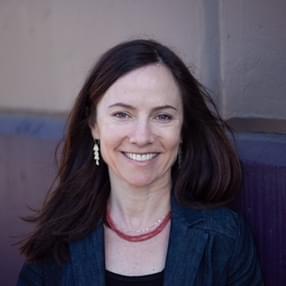 Arrival Counseling annie dolle LCSW
(she/her/hers)
Licensed Clinical Social Worker
LCSW
If you are ready to heal I am ready to meet you exactly where you are. Together we will find our way back to your basic ok-ness.
Client Status
not accepting clients
At a Glance
Me
Rate: $100-$150
Provides free initial consultation
Provides telehealth services
Practicing Since: 1998
Languages: English
Insurances Accepted
Out of Pocket
Out of Network
Aetna
Anthem
Cigna
First Choice Health
Show More
My Ideal Client
Do you wonder why you can't relax and make peace with yourself and/or others? Do things from the past continue to haunt you and create turmoil in your life? Do you dredge up old stories and replay them over and over wondering what went wrong? Do you fight with yourself and wage inner war~ battling it out without conclusion? Do you question what is blocking you from vitality and playfulness? Do you seek meaning and fulfillment beyond the life that you are living? Lets open to something new.
My Approach to Helping
I would like to know the world in which you live. It is only through careful tracking that we can find our way to what is ailing you. I will join you in this journey. It must be safe, accepting, warm, curious and natural. I am not the expert with the wand (unless doing EMDR;) but rather a fellow human working to find meaning, freedom and truth in this lifetime. I have lived, trained, read, meditated, and contemplated throughout my life/education/career to be a better and more skillful vessel for healing. This is both my interest and passion. Mental health issues are a natural response to trauma and a toxic culture and I understand. It is OK. We will find our way through and you are not alone.
My Personal Beliefs and Interests
As a Peace Corps volunteer decades ago, I found my passion listening and learning from others. I saw first hand that much of what we know and believe comes from our unique families, culture and environment. I then began a career in social services drawn to unfair and painful aspects of our society. My work was very strength-based and problem focused. Always growing my capacity to listen with my heart, I developed greater internal space for truth, pain, and beauty. I shifted my focus from crisis response to curiosity, safety and compassion. Amazingly I found that this led to healing all on its own! I have worked with people of all identities and celebrate diversity. I even had the opportunity to work with a team providing mental health therapy to expats in HCMC Vietnam for five years. I listen with my mind, body, and spirit and know that if I track clients closely, they know what needs to happen. As a student of many modalities I know that I will never stop working to hone my craft.
Techniques I Use
Specialties
Attachment Theory

From family work (family crisis and adoptions) to the most vulnerable peoples (Emergency Department social work), I know that our attachment templates are primary to the way that we experience ourselves, our relationships, and our world. I keep this awareness close and utilize attachment theory in my work, always.

EMDR

EMDR trained, Im a believer. Let me offer this intervention to you. Let us soften your trauma response and heal your nervous system.

Somatic Therapy (Body Centered)

As a student of Hakomi and AEDP I am focused on the most gentle, effective, and powerful tools for self awareness and choice. I believe that we can attune to our bodies, minds, emotions, moods, memories, beliefs, and spirit to move towards greater inner peace and joy. Carefully attuned body awareness is an effective tool in driving this process. This background makes me an excellent choice for integration therapy.
Issues I Treat
Specialties
I have experience with the following

Buddhism

Christianity

Arrival Counseling annie dolle LCSW has not posted any group sessions.

Arrival Counseling annie dolle LCSW has not published any articles.
Contact Arrival Counseling