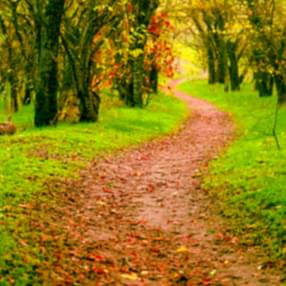 The Portland Attachment & Trauma Healing Center The PATH Center
Licensed Professional Counselor
PhD, LCSWS, LPCS, Registered Associates
Supervisor: Gail Hardman-Woung, LCSW
The Portland Attachment and Trauma Healing Center is an Outpatient Treatment Center that provides Integrative Mental Health Services.
Client Status
waitlist
At a Glance
Me
Rate: $165-$205
Practicing Since: 2003
Services
Individual
Family
Child
Relationship
Teen
Insurances Accepted
Out of Network
Aetna
Anthem
Medicaid
MODA
OHP Open Card
Show More
Our Ideal Client
We work with people who are struggling with Anxiety, Depression, Life Transitions, ADHD, Parenting, Foster placement, Parental Substance Abuse and Grief & Loss. Our therapists and staff are culturally affirming and welcoming to all communities, but therapists have specific training and expertise treating children and adults who have been adopted, those with trauma and the LGBTQ+ community.
What We Specialize In
Most of us think of trauma in terms of losing a loved one, being in an accident, natural disasters and assault. Trauma includes but is not limited to being raised by parents who were emotionally, verbally and or physically abusive, mentally ill, physically and or emotionally neglectful, incarcerated, had drug or alcohol concerns, physically or emotionally abandoned you, and any type of sexual abuse. ​People are resilient and many of us have some of the above mentioned traumas in our history. We are still able to create and keep long term intimate loving relationships. However if you have several of the above mentioned concerns you may be struggling in the areas of interpersonal relationships, job performance and play (your down time).
Our Personal Beliefs and Interests
At The PATH Center we employ trauma protocols including Lifespan Integration, EMDR, Neurofeedback, Safe and Sound by Steven Porges, EFT and HeartMath. We believe in putting neurobiology at the center of treatment. What is a Right-Brained Protocol? During most counseling sessions a client's triggers are determined then coping skills are used as means of managing those triggers. This works for some people. However when we are in an emotional state (in our right brain; feeling our emotions intensely), it is exceedingly challenging to remember and to use our coping skills. Rather than distracting oneself from their triggers with coping skills, PATH protocols aim to remove the triggers.
I have experience with the following

Atheism

Buddhism

Christianity

Judaism

Mormonism

Multifaith

The Portland Attachment & Trauma Healing Center The PATH Center has not posted any group sessions.

The Portland Attachment & Trauma Healing Center The PATH Center has not published any articles.
Contact The Portland Attachment & Trauma Healing Center