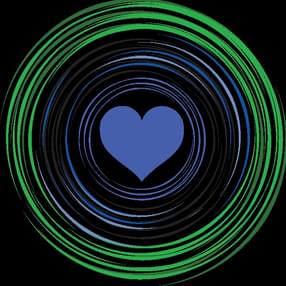 Psychology & Wellness Group PDX LLC
Licensed Professional Counselor
LPC
We are a group practice. In person sessions and virtual. Self pay and insurance. We look forward to meeting you!
Client Status
accepting clients
At a Glance
Me
Rate: $150
Provides free initial consultation
Provides telehealth services
Practicing Since: 2004
Languages: English
Services
Individual
Family
Group
Relationship
Teen
Insurances Accepted
Out of Pocket
Aetna
Medicaid
OHP CareOregon/HealthShare
OHP Open Card
OHP Trillium
Show More
Our Ideal Client
We see teens 15 and above and adults. We see individuals, groups, families and couples. Because we have different clinicians in our practice, we work with different issues. From anxiety and depression to emotional manipulation and personality disorders, we want to have a genuine therapeutic relationship with you. We take OHP, insurance and private pay. We offer free initial consults. We love working with people who are ready to get to the heart of the matter and are ready for insight and change.
Our Background and Approach
My name is Stephanie and I am the owner of the group practice and a psychotherapist. I have years of experience treating different mental health issues but specialize in personality disorders and trauma / emotional manipulation. I am psychodynamically oriented and love a challenge. The awesome therapists, Amanda, Liz and Ryan, in our practice have different interests and styles. Amanda is relational, enjoys mindfulness, eco therapy and working with relationships. Ryan has a straight forward relational approach. Liz is an art therapist as well and likes working with the LGBTQ+ community. We all will run different groups in person this year. What we have in common though is our passion for a genuine therapeutic relationship based on trust and collaboration. We want to get to the heart of the matter with you and help you alleviate your emotional suffering. We want to help you deal with the current problem and help change your long term patterns. We love what we do and we hope it shows!
Our Personal Beliefs and Interests
We believe in hope. We believe in inclusivity and equality. We all have dogs or allow a cat to own us. We believe in the greater good. We offer sliding fee because people need extra help sometimes. We take OHP and insurance because we want people to have access. The therapeutic alliance matters to us. Yes, we need to make a living but what is more important to us is to help others and enjoy our lives doing the thing that matters. Stephanie - is a coffee drinking Buddhist, owns the practice. Amanda - is a local, enjoys mindfulness and nature. Ryan - is interested in sports performance and speaks 'average guy', is relational. Liz - loves art and working with the LGBTQ+ community, is newer to Portland. Savannah - our admin and front line for the practice, dog lover, has years of customer service experience. Becky - smart, funny, our admin who does all the long term projects. We believe in authenticity and a profile here will not do anyone justice. Contact us.
I have experience with the following

Buddhism

Young Women's Group

Personal Growth, Self-Esteem, Women's Issues

Supportive group for women 18 - 25 years of age. Process group. Led by Katie S. Meeting online for now with the hope we can eventually meet in person. Weekly. No topic is off the table. Contact us with questions. We will meet for 12 weeks and then take a break and resume. Once the group is full, it is closed to new members until someone leaves the group.This is not a drop in group format.

Psychology & Wellness Group PDX LLC has not published any articles.
Contact Psychology & Wellness Group PDX